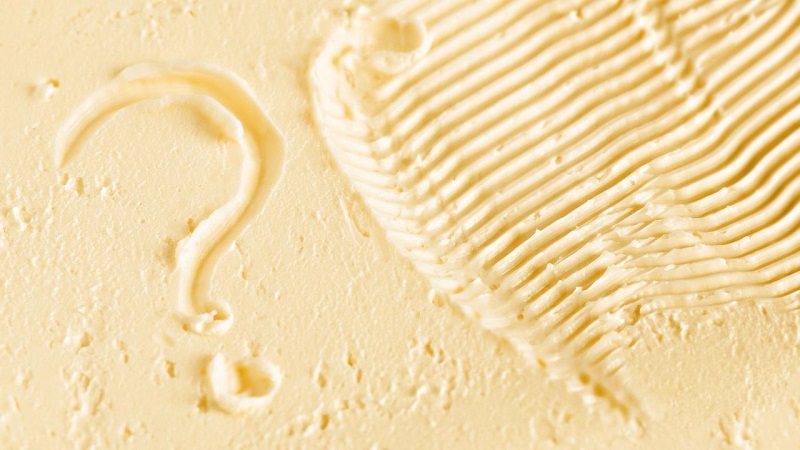 Confused at the supermarket deciding on margarine or butter? Should we choose margarine for it's 'cholesterol reducing' abilities? Do we avoid the high saturated fat of butter? Or is butter better?? Don't fret – here is the low down.
Margarine was created in the 1800s in France when a cheaper alternative to butter was requested by Napoleon III. It is a vegetable oil based spread that should contain approx. 80% oil – with a 'butter' flavour. Since the 1960's when the 'reduce your saturated fat' myth was created, margarines become popular as they did not contain saturated fats from animals which were blamed for high cholesterol levels.
1. Margarines contain trans fats
Through the processing of margarine trans fats are created. Trans fats are artificial fatty acids created in an industrial process when hydrogen is added to liquid vegetable oils to make them more solid. Studies have shown that trans fats raise your LDL or 'bad' cholesterol levels whilst lowering your HDL or 'good' cholesterol levels. Eating trans fats increases your risk of developing heart disease & stroke & are associated with a higher risk of developing type 2 diabetes. Despite many manufacturers claiming their margarine no longer contains trans fats, if the label says partially hydrogenated oils, it will still contain 0.5-1% of trans fat, which if eaten over a lifetime is still detrimental to your health.