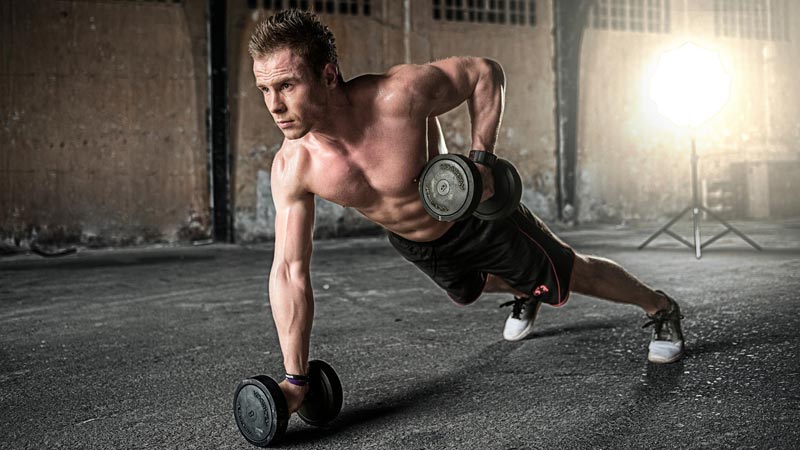 If you don't sweat during a workout, can you really tell yourself you're pushing hard enough? While sweat is the body's way of regulating your temperature, it also releases toxins and enables your body to exert itself to benefit from muscular strength, better blood circulation, and better lung function. What's more, if you choose a high-intensity exercise session over a moderate one, your body will look and feel better for it. Here are five ways you can work up a sweat for the betterment of your body.
1. High-Intensity Interval Training
If you're looking for maximum sweat output in the shortest possible timeframe, it's time to add high-intensity interval training, or HIIT, to your workout. High-intensity interval training is when your workout is fast-paced and intense for a short period of time, such as between one and three minutes, before taking a quick breather and getting back into it again. Typically, you carry out different cardio and strength training. Within just a few minutes, sweat will be pouring off you.
2. Spinning
Spin classes are not only a fun, social gym class, but they are designed to make you sweat in the process. Using a mixture of body heat, resistance, and springs, you have to spin on a spin bike for as long as possible at a fast rate. Spinning is a popular form of exercise due to its aerobic benefits and the ability it has to heighten your heart rate. It's also a favorite for those who require a low-impact workout with minimal pressure on joints.